---
---
Complete Mobile Apps design for iPhone & Android. My product design includes user experience design along with user interface design and interaction design.

---
---
Web design is not just about creating pretty layouts. It's about understanding the marketing challenge behind your business. Getting a quality website is not an expenses but rather an investment.
About
LibertySky Graphics
Hello! Nice to meet you! I'm independent graphic and web designer, digital marketing specialist.
I specialize in UI/UX design, graphic & web design, digital marketing and SEO
I am engaged in the complete creation of beautiful but functional web sites with modern adaptive design for small business and personal use.
---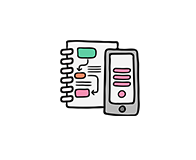 ---
Mobile Apps
design
---
---
Complete product design
for iOS & Android platforms
---
User research
User Experience (UX) design
User Interface (UI) design
Wire frames & User journey
Prototypes
Interaction design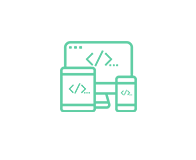 ---
Website
design
---
---
I can build website
that matches your needs and your brand
---
Web site for business
E-commerce
Landing pages
Personal websites or Blog
WordPress website
Website management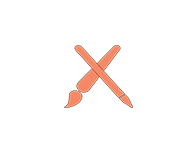 ---
Graphic
design
---
---
All types of
professional and creative graphic design
---
Social media graphics
Marketing materials
Logo design
Business card design
Brochure design
Packaging design